Well, we "survived."
Don't get us wrong—Dreamforce is always an incredible experience. But even for seasoned conference-goers, the amount of learning "there for the taking" can be overwhelming.
(The phrase 'drinking from a firehose' comes to mind.)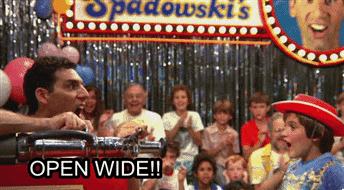 If you feel like we do, fear not… Here's a helpful guide to the best things we learned at Dreamforce '18.
Einstein Voice is here
Salesforce announced Einstein Voice, the evolution of Einstein, and a revolutionary voice assistant for the platform. Salesforce says Einstein Voice will do nothing less than "transform the way people work"—and we believe them.
With the new voice-enabled version of Einstein, customers will be able to conversationally update Salesforce, get personalized daily briefings on metrics and priorities, explore Salesforce dashboards, and more.
Here's our takeaway: This might be as revolutionary as the next PC movement. By arming users with the ability to talk to Salesforce on any device, Einstein Voice will empower everyone to be more productive and work smarter—from anywhere.
Customer 360 will unify the customer experience
Salesforce announced its newest initiative: Salesforce Customer 360. It'll help make B2C Marketing, Commerce, and Service products more integrated.
With Customer 360, Salesforce offered hope for those who've struggled in the past to build better customer experiences.
It will help companies move beyond siloed views of the customer by making it easier to create a single, holistic customer profile to inform every interaction.
Here's our takeaway: Let's look for ways to put the customer in control. Customer 360 can help your systems talk together, and help your employees successfully serve your customers at all phases.
GDPR can actually liberate you
If the phrase GDPR hasn't been a bug in your ear for the last year and a half, let's catch you up. General Data Protection Regulation (GDPR) expands the privacy rights of EU individuals and places new obligations on all organizations that market, track, or handle EU personal data.
While it may have added more process to your current privacy policies (you remember all those GDPR emails from last year, right?), we see it as an opportunity to offer more transparency to your customers, improving their experience.
Self-service to the rescue:
Here's something surprising we learned at Dreamforce: customer expectations are evolving faster than companies' abilities to address them. According to Gartner stats we saw, 76% of customers want a self-directed experience—and 65% switch providers due to poor service.
But did you know there are three phases of the customer experience?
"What's in it for me?"
In this phase, customers want immediate gratification and expect an effortless experience. It makes the most sense here to shift away from low-value cases to self-service—especially since a 5% increase in customer retention here can boost profits by 25–95%.
Devotion
In the devotion phase, customers crave the same effortless experience—but demand it in high-value engagements. Fortunately, by using intelligent tools you can gather sentiment, anticipate user needs, and feed customers valuable content. As an added bonus, by doing so you'll be able to lower operational costs, even while serving customers at scale.
Commitment
Finally, in the commitment phase, customers want a more personalized journey across multiple channels. Providing that can be pricey, as you'll need to reimagine the customer buying experience—and offer a better employee experience, too.
Working to serve customers in all of these phases is worth it though: customers who have the best experiences spend 140% more than those who have the worst.
And if you haven't already, save the date for Dreamforce '19
Latest posts by Internet Creations
(see all)